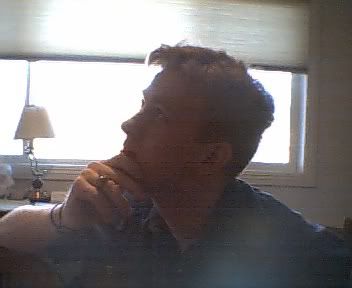 Tyler- My bestest best friend!! I <3 Ty!! No matter how mean he is to me.. And if you mess with him...I'll kill you.
Eva- My fav Jew. We use to be roomies. I love the Jew.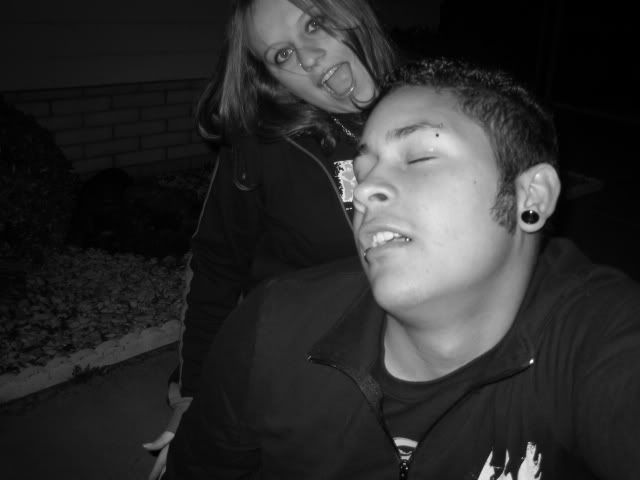 Anthony-I love you my favorite gay man!! You are the Jack to my Karen!!!! My favorite queen. hehehehe Don't be jealous because I've been talking to babes online all day. I miss our old stories in Government. More puking pics to come...
Adam-One of my oldest best friends although now that he's famous he is too cool to talk to me..He disappears every so often and thinks that a Bah Mitzvah is when a boy gets circumsised. Then again he also has poor choices in women...But we love him anyways. One day he is gonna be famous!!! And I get to be the mistress!! yessssss... Look for him in the Rio, because he now plays Tony in Tony & Tina's Wedding!! I told you he would become famous someday..
Bekah(Bebe)
-Someone said that we look like sisters. I guess I can see that. OPERATION LEONARDO!!! Wow..Don't you miss the old days of Paradise...NOT. She lives far now *pout* but I get to visit every so often.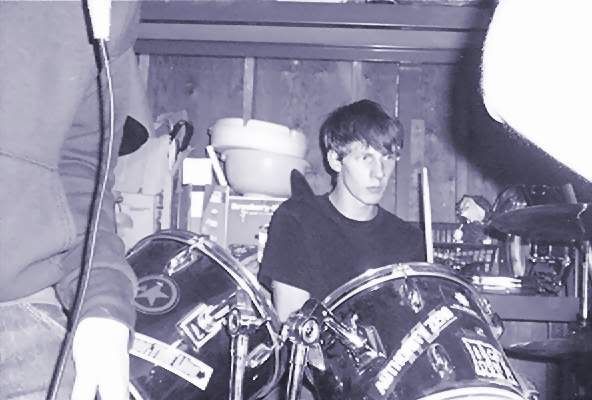 Alex- Truly one of my best friends as well as my ex. I love Alex!
Keli-OPERATOR GO!!! Your so silly although you did save us from my broken car..Grrr. Anyways..Keep up the good work with Saomon-Ninja..And stop taking bad pictures of me!!!
Nancy-You know she was sooo enjoying that. Hey Nancy...I like your glasses. Bahahahahahaha. You know it's funny!!
Mike-He is my cute ass bitch. With uneven trashcans. Like I could forget that..haha. "I wish I could be you for a day just to see how cool I really am."
Trisha- I've known this girl forever. She's more than a friend, she's like my little sister. And I will never forget the time we hid behind a truck for 2 hours in the middle of the night after sneaking over to Logan's house. And the Crazy Ladies...haha I miss those days.